Review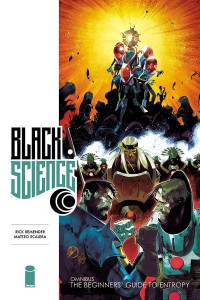 A dark and harrowing story of intersecting parallel lives all caught up in trying to fix their mistakes as they rebound across realities. There's no true hero or villain here, just bad decisions, conflicting self-interest, desperation, and intentions gone wrong.

Grant McKay has created a device allowing him and his team to tear through the boundaries between dimensions, only sabotage has launched them (and his visiting family) into the unknown with no way to control their dimensional shifts. Their journey takes it toll on both the travelers and the worlds they encounter, changing things in ways no one imagined.

Beautifully illustrated and high tension. The different views and clashing realities disallowing any one hero or villain.

Advance Reader Copy courtesy of Image Comics in exchange for an honest review; changes may exist between galley and the final edition.